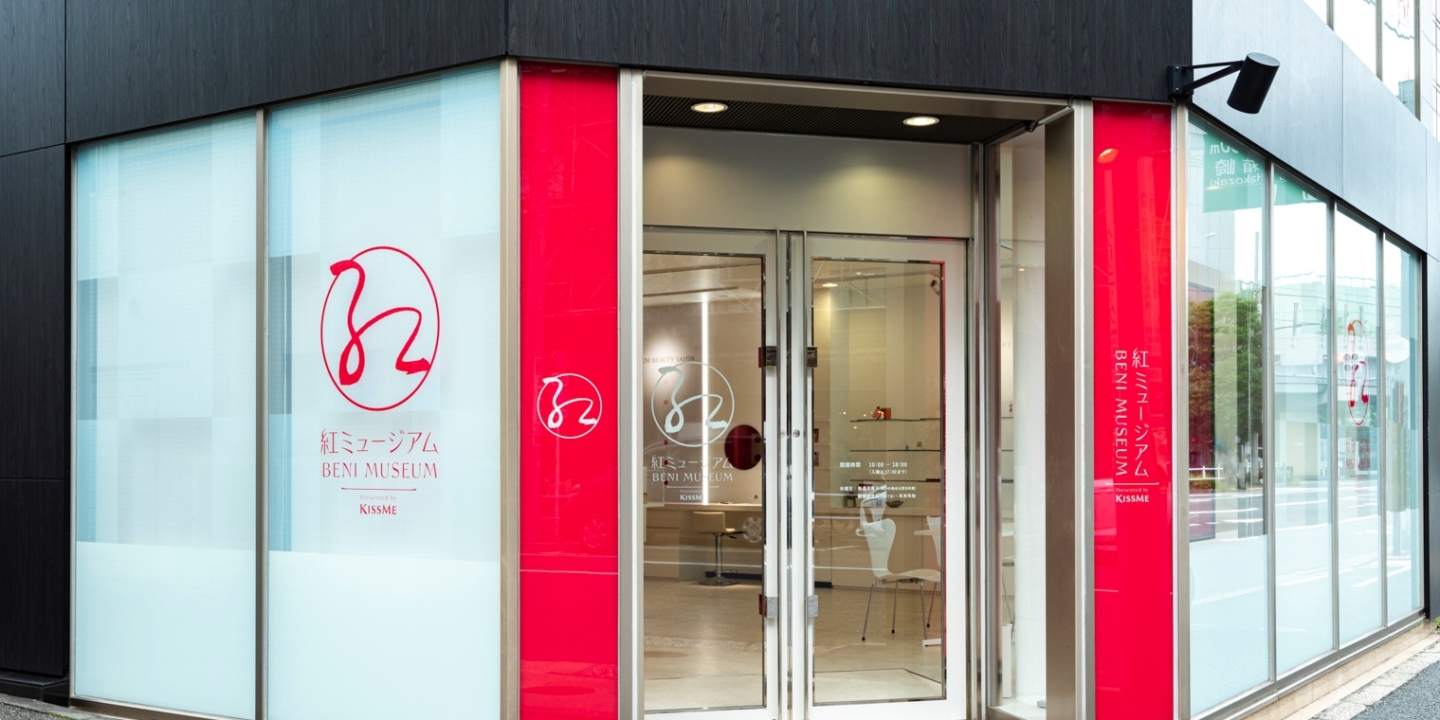 The Beni Museum is reopening in Autumn 2019! The charm of "Beni" from Minami Aoyama
"Beni" is a traditional rouge in Japan, made by extracting red pigment that is contained in small amounts in safflower petals. Isehan-Honten has a history of 194 years, and even today, as the only Beni store remaining in Japan, we stubbornly protect and hand down traditional manufacturing methods that we have used continually since the Edo Period.
However, the secret manifacturing method of our craft,that has been handed down in oral tradition,is now only practised by a mere the seventh generation master of Isehan-honten and two
people. Because of this, Isehan-Honten established the "Isehan-Honten Museum of Beni" in Minami Aoyama, Tokyo, in 2005, in order to widely share the history and culture of beni, the art of its manufacture, and its unique charm. 14 years later, foreign visitors continue to increase day by day, and in autumn 2019 we will open a new "Beni Museum " with major updates.
The Beni Museum is located in Kottodori in Omotesando,a world-leading fashion area. In recent years, the area has become revitalized, and is developing its own culture through the fusion of cutting-edge modernity and traditional cultures such as fashion, beauty, food and art.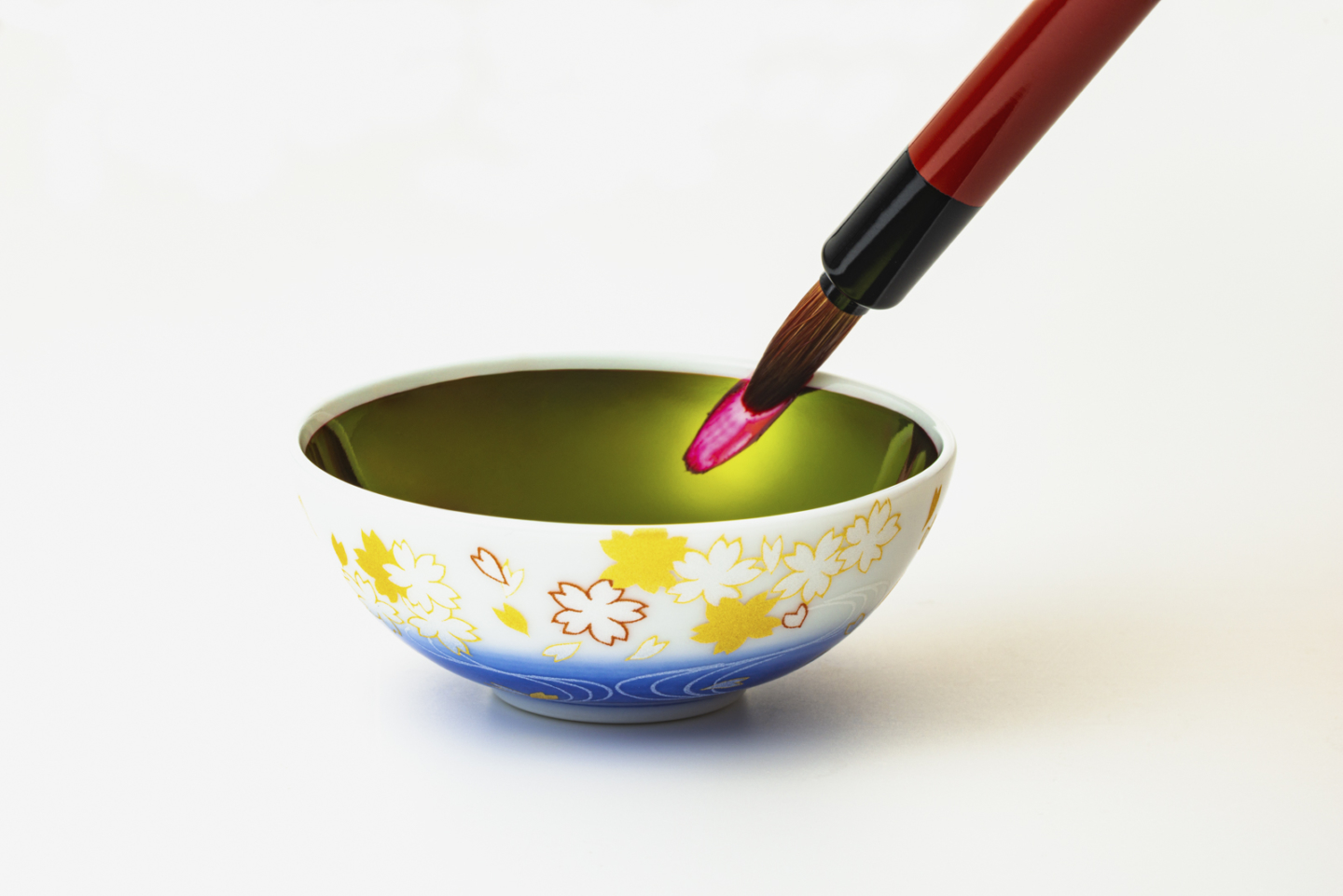 The Beni Museum, which will be opened on November 2, is revamping not only the contents of its exhibition, but also its classic Kanji logo used thus far. The design of the exterior and interior are also bright and modern. The exhibition has evolved into a more intuitively enjoyable style, with elaborate dioramas and videos, while including previous exhibition contents such as the Beni manufacturing process, customs relating to Beni, and the history of makeup in the Edo Period. The modern history of Japanese cosmetics, evolving from Japanese traditional Beni under the influence of imported rouge, is also displayed in an eye-catching fashion using a collage panel of advertising visuals. As well as the contents exhibited at the venue, the tablets that visitors can freely operate offer a variety of information about Beni and makeup, and are enjoyable to visitors of all ages.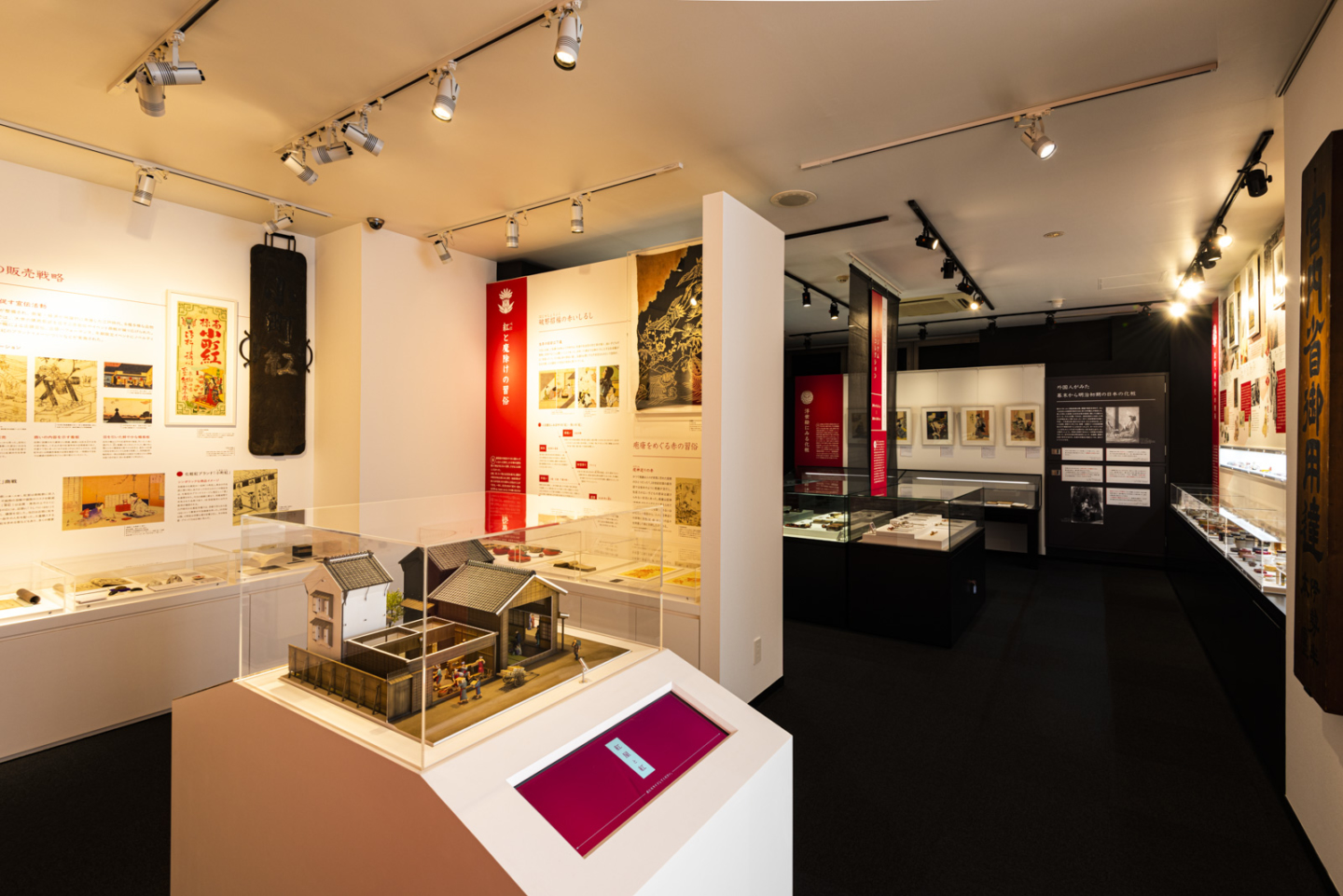 At the same time as the reopening of the Beni Museum, Isehan Honten is ending sales of the current "Komachi Beni" products, and completely revamping it along with a new package design. The new "Komachi Beni", developed in 7 items in 5 types, will highlight the new charms of Beni with a fresh expression.
In the fast-moving culture of cosmetics, trends quickly become obsolete, yet the traditional Japanese Beni has been handed down from ancient times to the present, loved by its people throughout the years. Its crimson color spreads from our information dissemination center in Minami Aoyama to countries all over the world, leaving beautiful ripples in its wake.