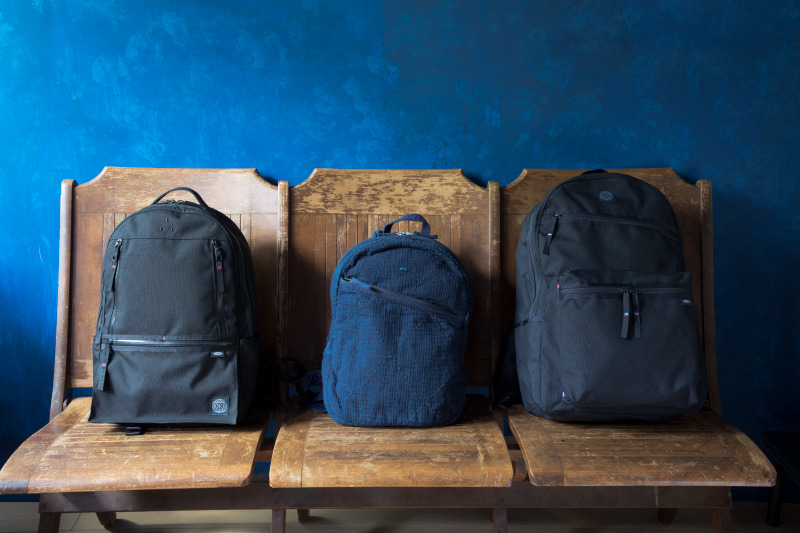 Instantly obvious the moment you hoist it on your shoulders
The load feels lighter in a next-generation backpack
Among the streams of traditional culture and artisanship of Japan thriving in the world today, a succession of original items from Porter Classic cleverly embody contemporary urban values. The numerous hits produced by them include a particularly distinctive item, the "Newtonbag," featuring shoulder straps that have egg-shaped protrusions.
Inside the bag's straps is a material called "muatsu," a proprietary cushioning material developed by Showa Nishikawa, one of Japan's oldest bedding manufacturers.Muatsuhas an almost magical ability to balance and distribute pressures acting on the shoulder straps, thus dramatically reducing stress from heavy loads.
The concept of mounting a superior cushioning material on a strap is not a novel idea by itself. Yet the process of giving this a physical form involved repeated cycles of extraordinary skill and effort. If the sheath wrapped around the egg-shapedmuatsuwas too soft, it would get misaligned during use, but if it was too hard, the cushioning effect would be hampered. Realizing an optimally balanced, flawlessly beautiful product is nothing other than the traditional Japanese approach to craftwork, confident of its preeminence technical capabilities.
Businesspeople, who often carry laptop computers or heavy documents for work, nowadays tend to choose backpacks for this purpose. They require a backpack that combines functionality with an elegant design that blends harmoniously with their business suits. The true value of this bag, which has many habitual users of every age and gender, is perceived physically the moment it is hoisted onto the back.