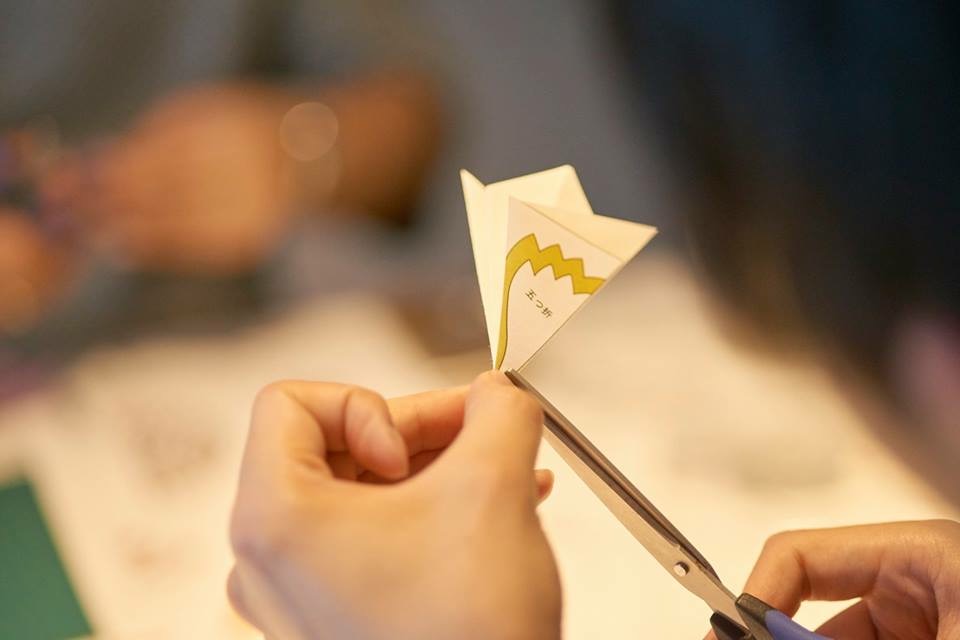 【Kyogen】 A craft from the Edo era you can enjoy at home
While we're all stuck at home, why not enjoy the treasures, master craftsmanship, and cuisine of Edo Tokyo Kirari from the comfort of your own home?
Kyogen creates designs for business complex logos, fashion accessories, and product packages while preserving the traditional methods of monsho-uwaeshi (craftsmen who draw family crests using ink and brushes). As part of an effort to help people become more familiar with the art of family crests, called "kamon" in Japanese,Kyogenis now offering a way for everyone to enjoy kamon papercutting (monkiri asobi), a craft which has been around even since the Edo era.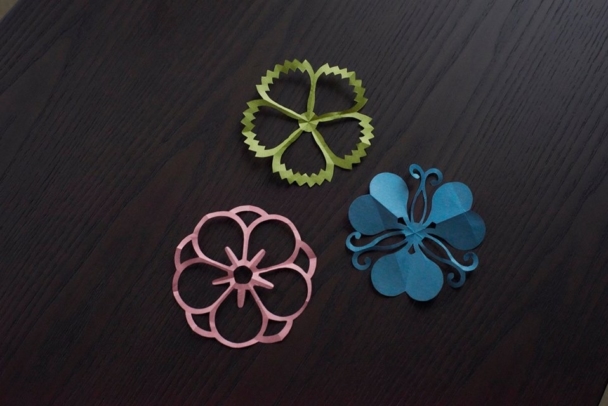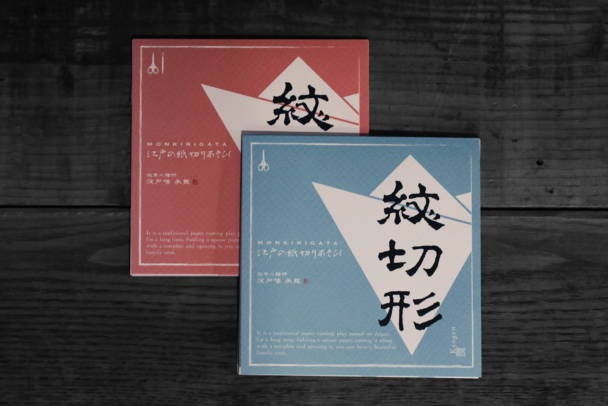 Kamon papercutting is a simple craft art which involves folding paper and cutting it along a certain pattern. When you open the paper back up, you find that you have created a beautiful kamon family crest. Although the process is simple, the shapes created are intricate and beautiful, letting you feel a little sense of wonder. We got to see children and adults alike become completely immersed in making these kamon paper cutouts during Edo Tokyo Kirari's hands-on event (Pen × Edo Tokyo Kirari "Treasures of Tokyo" Interactive Event) held at Tsutaya Electronics in Futakotamagawa at the end of last year. How about taking a break from the ordinary for a step back in time with this fun craft from the Edo era?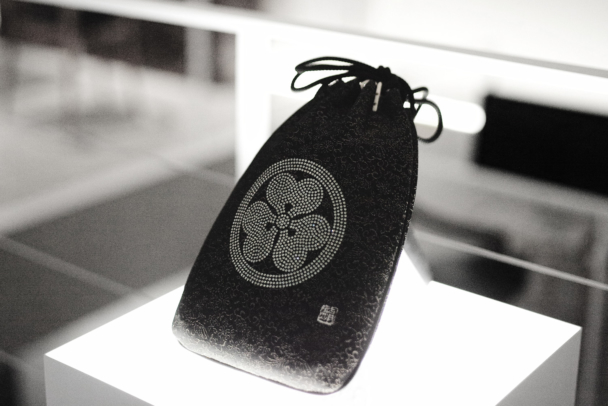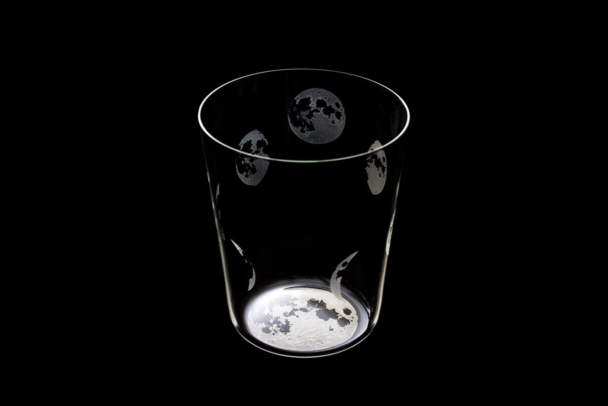 In addition to kamon papercutting kits, at the online store you can also find bags and hand-towels decorated with kamon, as well as signature thin-blown drinking glasses which come in paulownia wood boxes and make the perfect gifts. Kyogen's original hand-towels feature Japan's five most famous kamon motifs (wisteria, paulownia, hawk feather, flowering quince, and creeping woodsorrel), and can be used as towels or handkerchiefs, as well as for interior decoration or wrapping.
■Kyogen Online store
https://kyo-gen.stores.jp/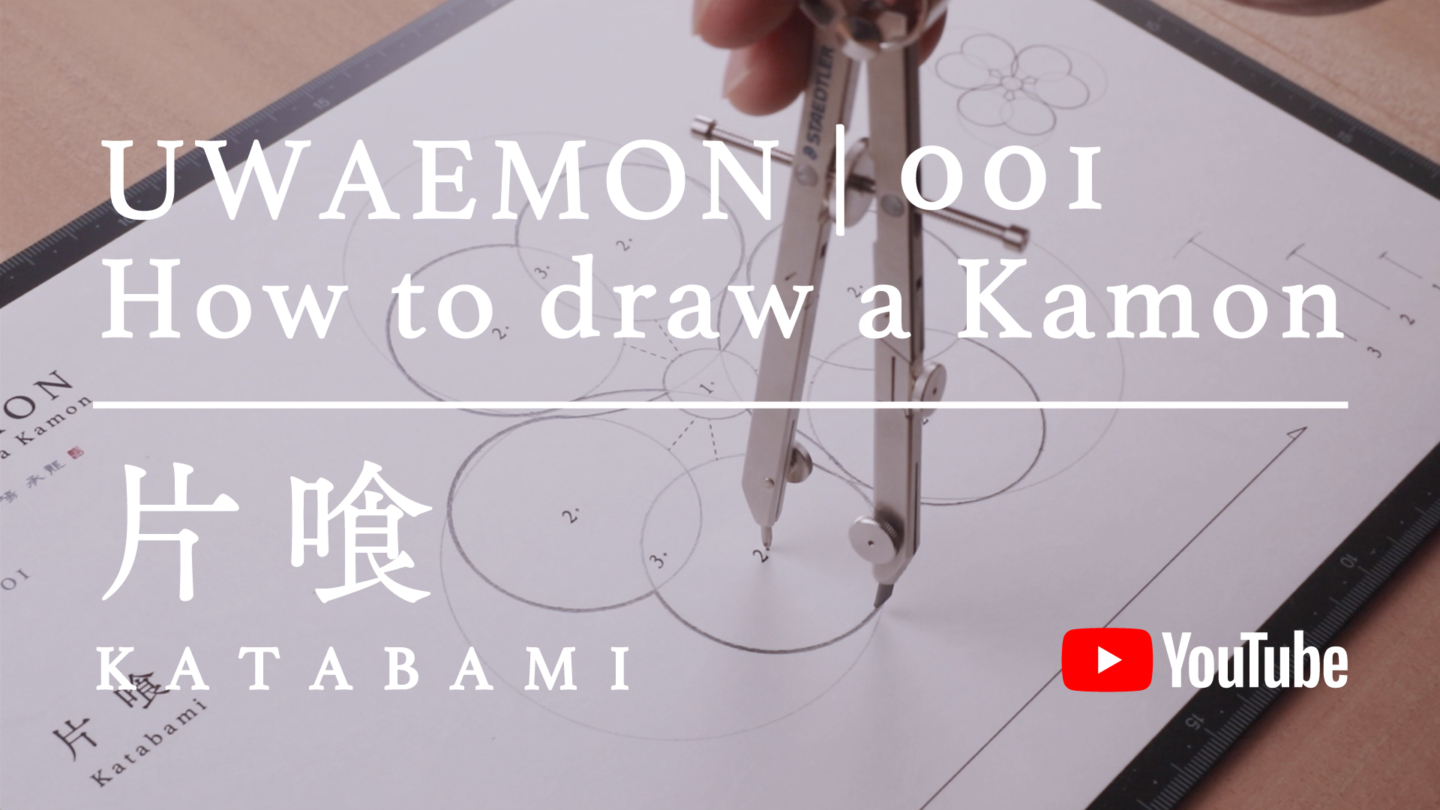 Also, at Shoryu Hatoba's Youtube channel, you can watch "UWAEMON," a series of instructional videos which show how to easily draw kamon family crests at home. You simply download a paper template and use a ruler and compass to draw lines while watching the videos, meaning anyone can easily follow along and draw kamon themselves. These videos, which let you feel the unique Japanese aesthetics found in the lovely forms of kamon family crests, can be enjoyed by everyone from children to adults, and will help make your time at home even more fun. Please be sure to check them out.
■ Shoryu Hatoba Youtube
https://www.youtube.com/channel/UCTlCYgcOLEBuhwtXBcHWxsw